I have been involved in the Pastoral Care area of Healing Earth since 1995.
As Co-Director of the company, my area of speciality is Pastoral Care which incorporates Counselling and Advise, as well as Ceremonial work.
I have 30 years experience in Pastoral Care and am qualified specialist in this area.
I hold a space in my work for Individual, Religious and Spiritual meaning making systems.
In my work as a Celebrant, I honour my clients preferences in planning fitting celebrations that reflect their life traditions in a meaningful way.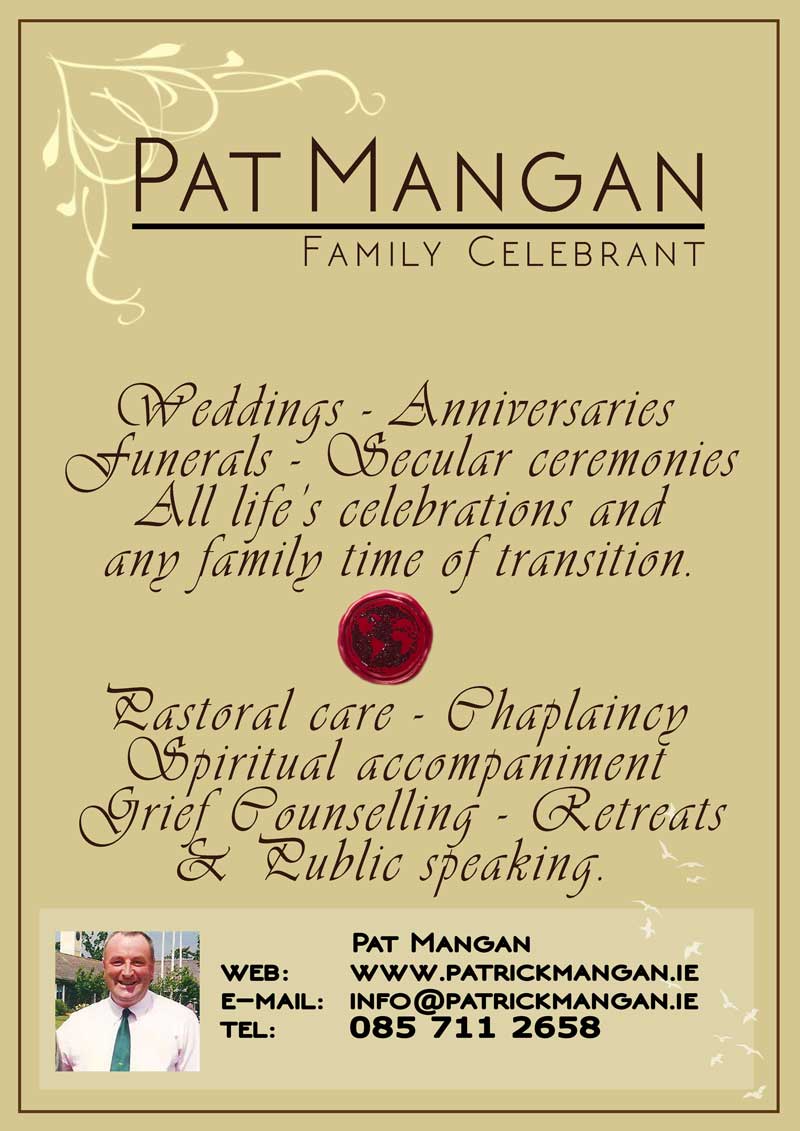 Learn more about Patrick by visiting his website www.patrickmangan.ie